---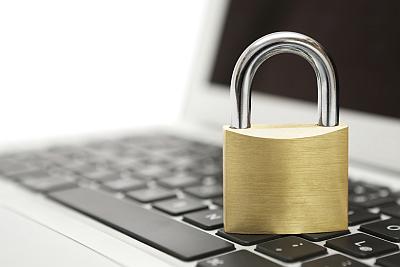 Bing fulfills the communications needs of a diverse range of businesses. Our customers are from a variety of industries, including banking, finance, strata management, distribution, manufacturing, recruitment and government. Data security and integrity are vital requirements.
We provide a quality, private and secure communications service. Our philosophy is that security is an active process of continual improvement, which is supported by systematic reviews and updates to our applications. infrastructure, procedures and policies.
Our security processes ensure your communications are secure in multiple dimensions:
Fidelity – we ensure your documents appear to your recipients as you intended. You control the document's appearance and content. We fulfil its transmission.
Integrity - ensures that the correct documents are sent to the correct recipients. We use advanced and highly reliable methodology to separate documents correctly and show the results to you before sending. This is coupled with production barcoding which includes sequence number and letter id, which ensures that two letters are not inserted into the one envelope. This is an aspect of mailing letters that traditional mail houses often handle poorly.
Data - we don't require you to supply your valuable customer data. Although we need contact data to send your documents, we extract this using our algorithm. This extracted delivery data is never shared with anyone.
Lodgement - ensures that an audit trail of every document that we receive from you is captured and reconciled against every letter posted, every email or SMS message sent - and this is reported back to you or available on demand for every document you send.
Transmission – documents you send us are either 2048 bit AES encrypted, or transmitted via HTTPS/SSL, dependent on the Bing solution you adopt.
Why we do mail so well
Once received at Bing, your files are stored securely pending transmission. Mail is scheduled to be produced at one or more of our production centres. Only there is your mail rendered into a format suitable for printing on our high-speed printers, and sorted to optimise the enveloping and mailing process. Your mail looks exactly like it would if printed locally; the only thing we add is a cover sheet with postal barcode to speed postal delivery.
We barcode all the printed mail and each item is scanned during the envelope insertion process, to ensure that the correct number of pages are inserted in the envelope. To triple check correct envelope insertion, we conduct production audits to account for spoilt letters and envelopes, before mailing. These are automatically re-rendered, enveloped and reconciled.
Once printed your mail is physically secured and lodged by a Bing team member with the mail carrier – no un-vetted contractors are used to handle your mail. Once all letters in a mailing are lodged, the status of the mailing is updated to reflect this, letting you know that your mail is on the way to your customers.
Bing have re-engineered the way that mail is produced. In doing so, we have been careful to consider security throughout the process. The result is a robust and secure mailing solution, which does not suffer from the traditional shortcoming of in-house or mail house production.