Bing Technologies is committed to the way we do business ensuring we deliver the highest ethical, environmental and secure service with respect to standards of safety, people and performance.
Bing's unique Hybrid Mail solution enables utility companies to securely outsource and automate the production of all customer correspondence and billing documents for delivery via Postal Mail, Email, SMS, Voice, Fax and BPAY View.
Having more than 20 years' experience in essential mail, bill print and document delivery services to utility companies, Bing are uniquely positioned to provide seamless industry solutions that meet regulatory, environmental and statutory time-lines and obligations.
Bing Technologies is fully committed to reducing not only ours but our valued partners impact on the environment and is always looking for continuous improvement in sustainable practices.
Utility companies across Australia trust Bing to send daily transactional and critical time sensitive communications such as:
Bill Printing
E-Billing
Late payment notifications / Disconnect notices
Service interruption notifications
Rate change and Tariff notifications
Customer Service Letters
Our production process represents a unique combination of innovation and automation that sets Bing's services apart. Bing's solution helps reduce postage and production expenses regardless of volume per send and provides instant lodgement and delivery confirmation. Bing also give access to a secure administration environment for reporting and tracking.
Bing understand that there is nothing more important than keeping sensitive customer information safe. We have an ongoing commitment to providing secure, high quality services with a focus on customer centric culture to deliver positive outcomes and a sustainable and reliable solution for all utility providers.
Bing will put customers first. We will improve the customer experience and make you the centre of our business.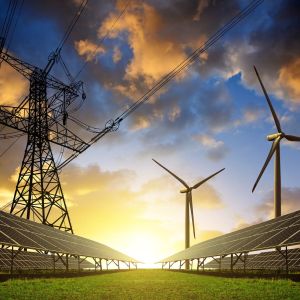 "Bing allows SRW to join the future ready digital world by widening our scope to continue informing customers with the latest updates either via SMS, email or post. Processing mail this way is quick and easy whether it is a mailout to 500 customers or just one.

The outstanding customer service that Bing provides is just a quick phone call away. Bing's customer service staff are more than willing to find the most efficient solution to our query.

What a great way to process mail digitally!"

Heidi Reese
Southern Rural Water
"Bing's EasyPost Mailroom is a great solution. Being able to process a mail merge through the system is so much easier than having to print, fold and then put them in envelopes in house which is such a time-consuming task. Being able to print to the virtual printer has been a great timesaver for us. We have a great rapport with our customer service manager who always has patience to help us with any queries that arise, no matter how small, even time after time."

Deb Owens
Aqwest Water
---